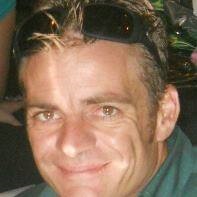 ---
About
As an experienced Health and Safety Facilitator combined with my management skills and experience I have ensured positive feedback from high end clients, ensuring they are satisfied with our service, and proved the company to some clients. As a result of my experience I can communicate on all different levels within the workforce. I know how to handle a workforce and sort out any issues that may arise within the workforce, with dignity and quality results to employee and employer.
I would like to utilize my skills and experiences gained from 5 years as Facilitator, 10+ years in management, and undertake a new challenge within your company. Bringing with me all the knowledge and experience gained over the years.
I have a wide variety of experience, and will be an asset to any company (A sponsorship vacancy for me and my family would be beneficial.) I am currently living in South Africa, and considering immigrating with my family, to Netherlands, Malta (or most EU regions on offer).
My ideal position would be in a Management (Training Manager, Manager, Safety manager or similar). I am willing to look at any other positions that I may match the criteria for or which I am suitably qualified for. Or any position the company may benefit from, utilizing my experience and knowledge.
I have set myself a goal to do and be the best I can for my wife and kids. If I can improve my career, I can improve the life of my family I am trying my utmost best, to find employment from an International Company that could assist me with immigration. If I can make this move whilst my kids are still young, they would adapt easier. My main purpose in life is to give my family the best I can.
I am eager to get started and prove myself to the company. Work my way up, and giving my share of the workload. I am ready for any challenge within the company.